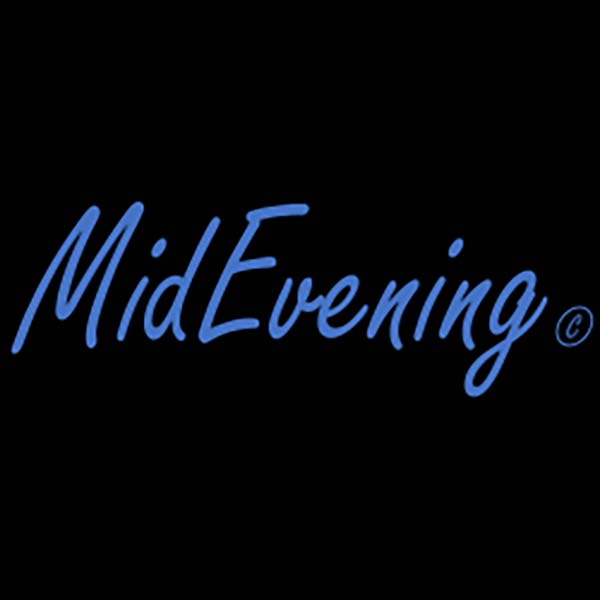 Mid Evening
Mid Evening is a foldable, modular purse design that allows you to magnetically insert and secure Unhinge Me's magnetic trays into a flexible wallet.
All our concepts can be customized to your brand's design requirements.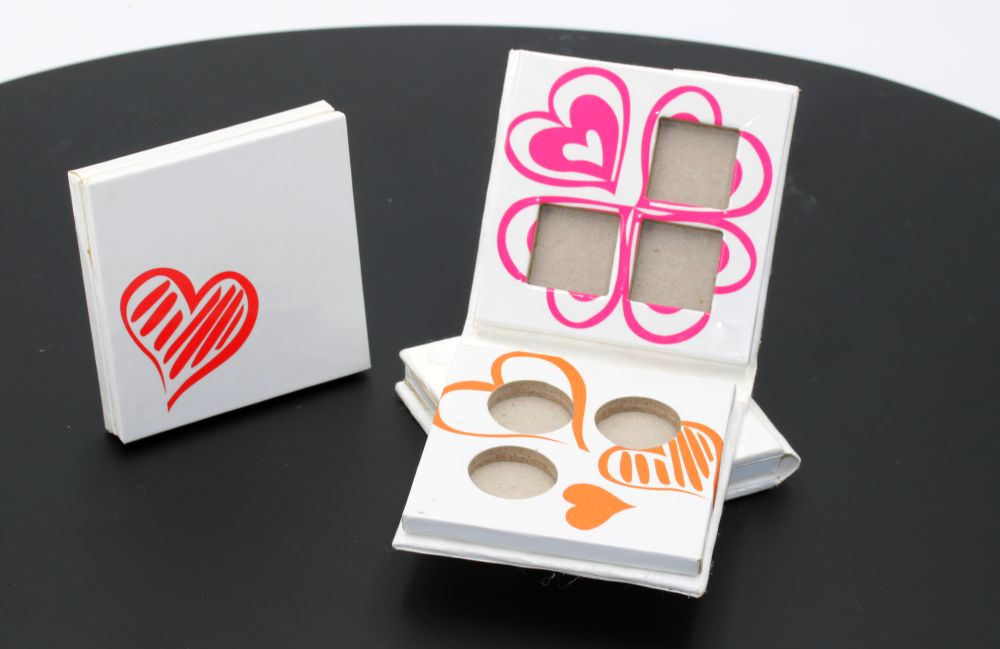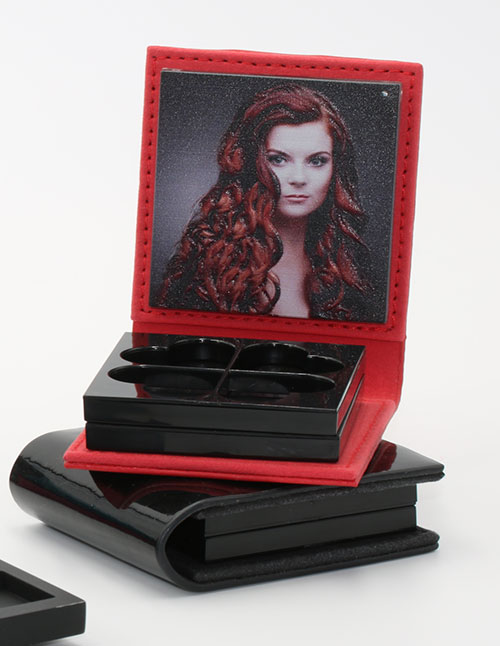 1. Rectangular Wallet
This design shows a pair of leatherette wallets each containing a set of removable Unhinge Me magnetic compacts.
When the user opens the compact, she can access the cosmetic. A mirror can be incorporated in the cover.
1. Rectangular Wallet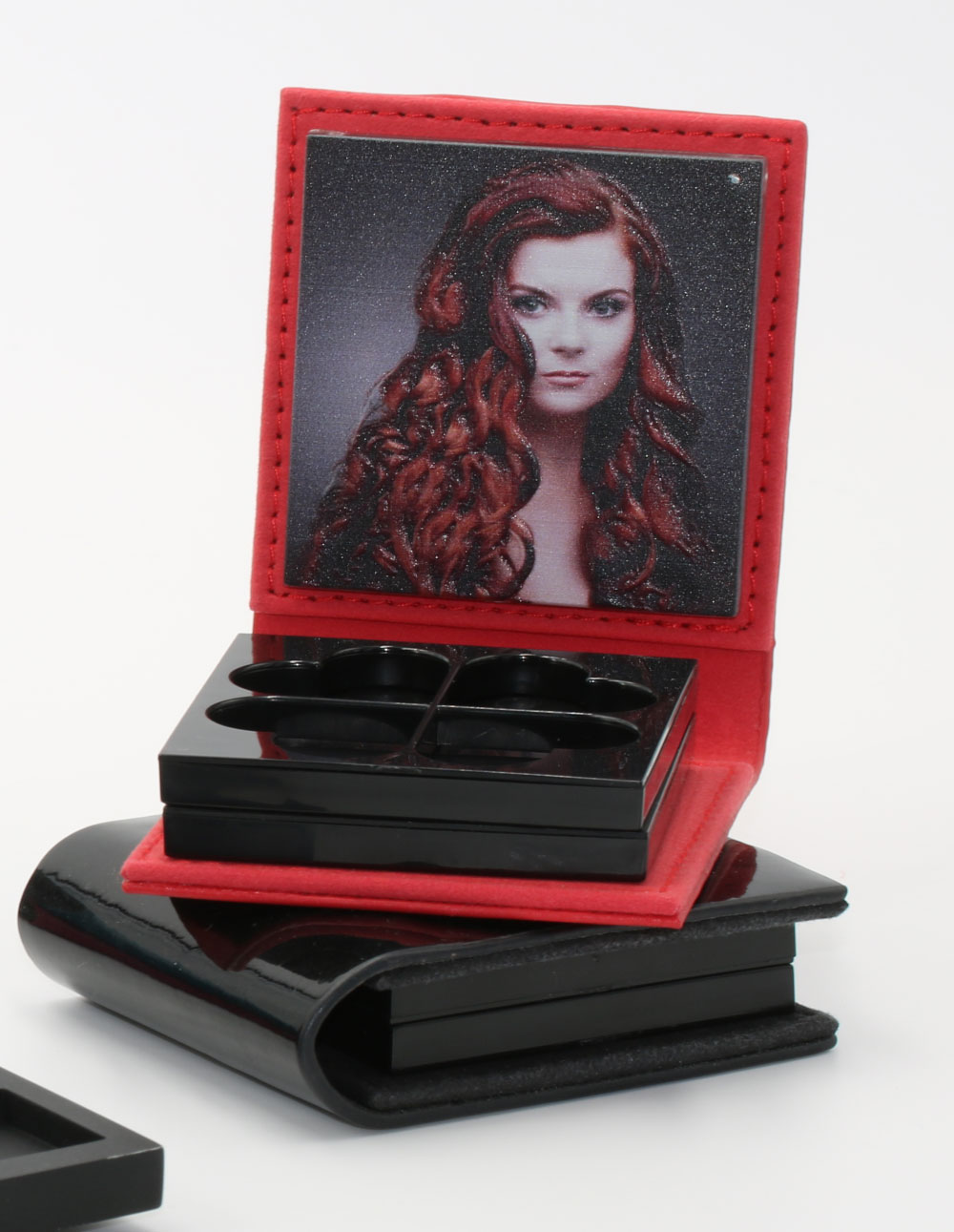 2. Tyvek® Wallet
The comact can be made from paper or Tyvek®. To the left are colorful Tyvek wallets with paper Unhinge Me modular trays.
2. Tyvek® Wallet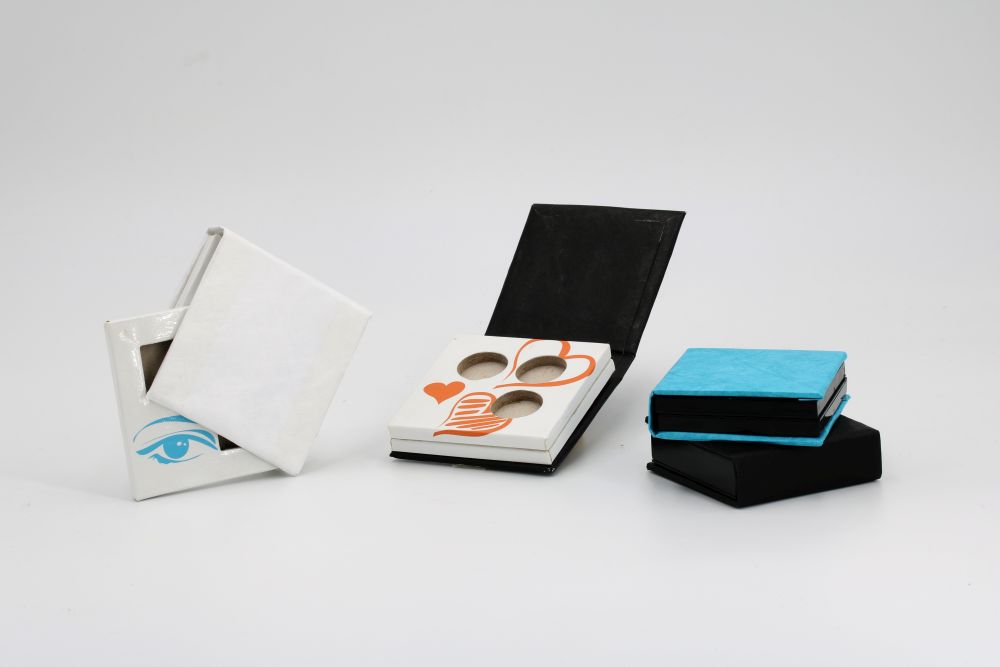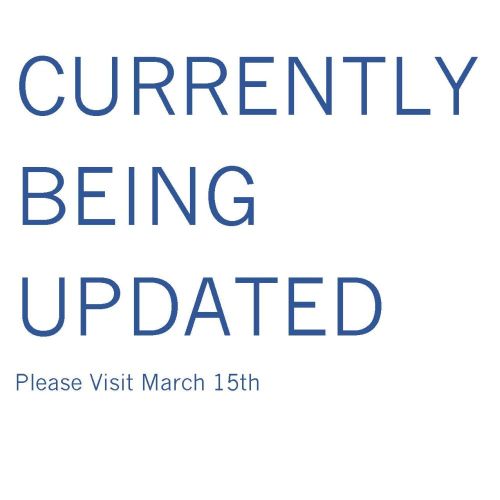 3. Mid Evening Accessory Wallet
We are testing our new large purse-sized accessory wallet. Please visit us in March for these exciting designs.
3. Mid Evening Swivel Square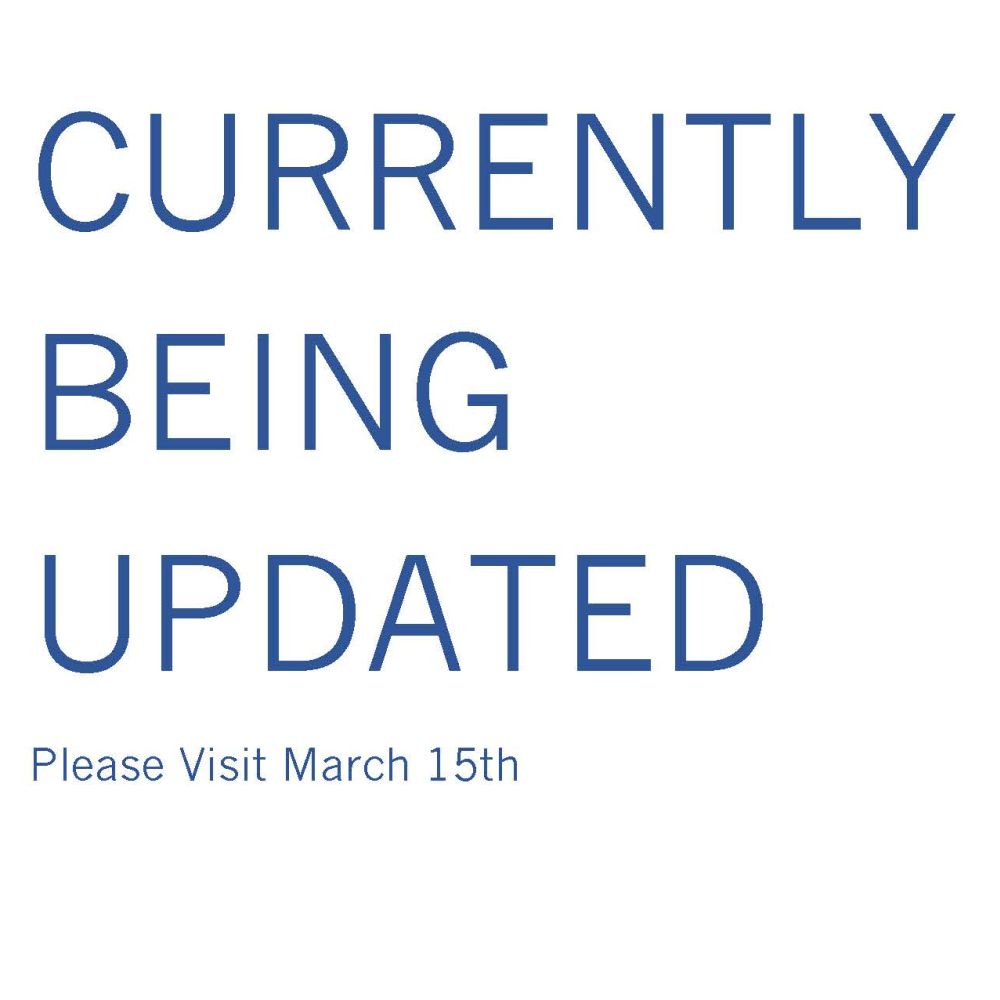 Features
The wallet opens into a small, portable cosmetics center, which allows your customer to conveniently access multiple stacked layers of cosmetic protect.
Each plastic or paper layer acts as a self-contained refillable package.
This elegant color compact case can also hold cosmetic accessories such as brushes and mirrors, medication, credit cards, pens, and even a protective face mask.
* MidEvening purses can be constructed from elegant leather or leatherette materials or, more inexpensive washable or Tyvek® papers.
How does it work?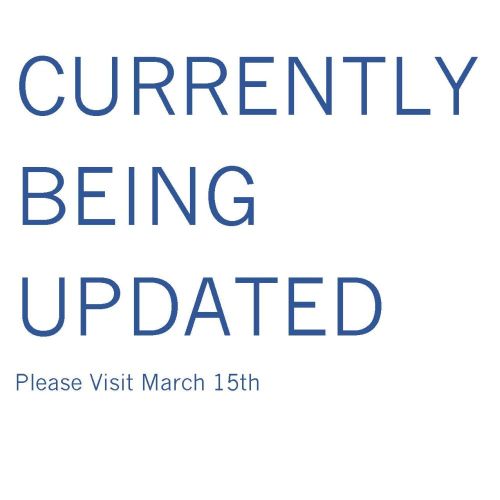 1. Mid Evening Wallet
1. Midevening Holder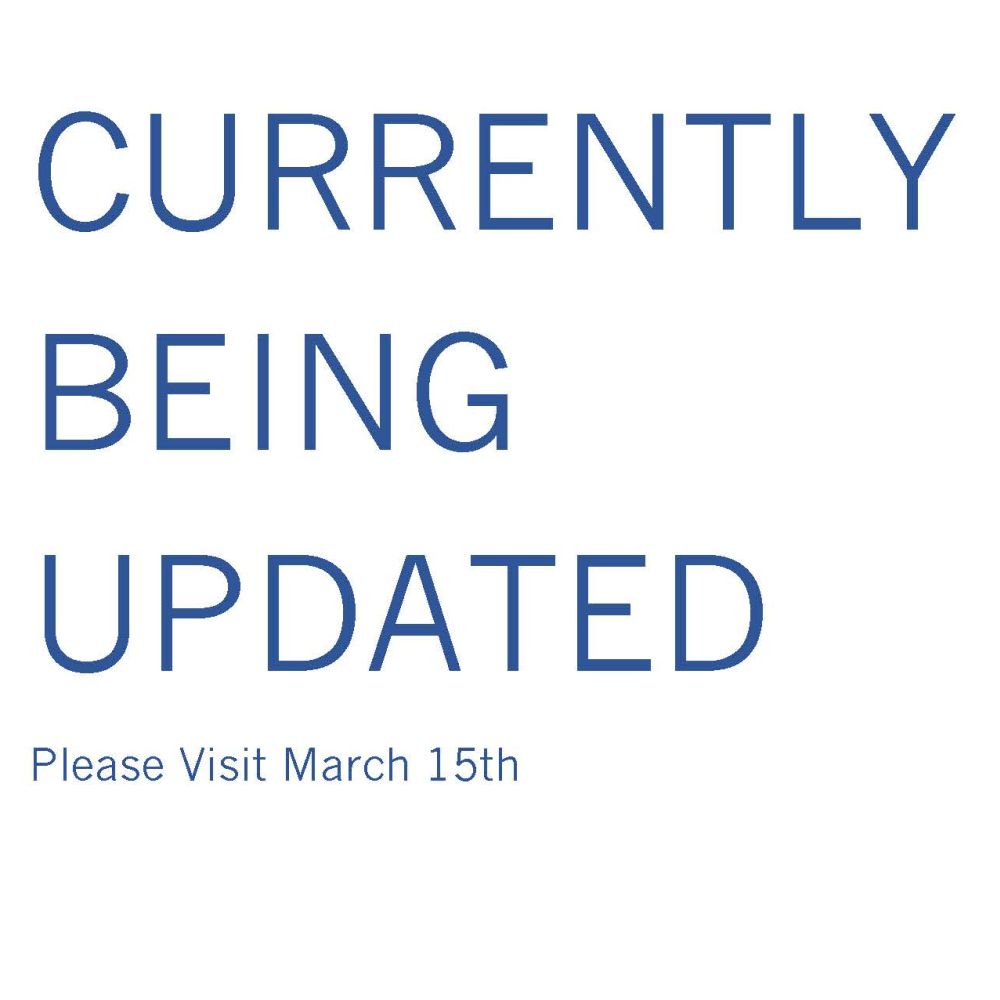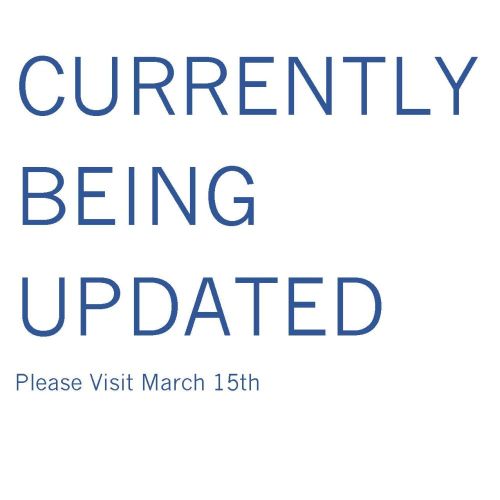 2. MidEveningHolder
2. MidEvening Storage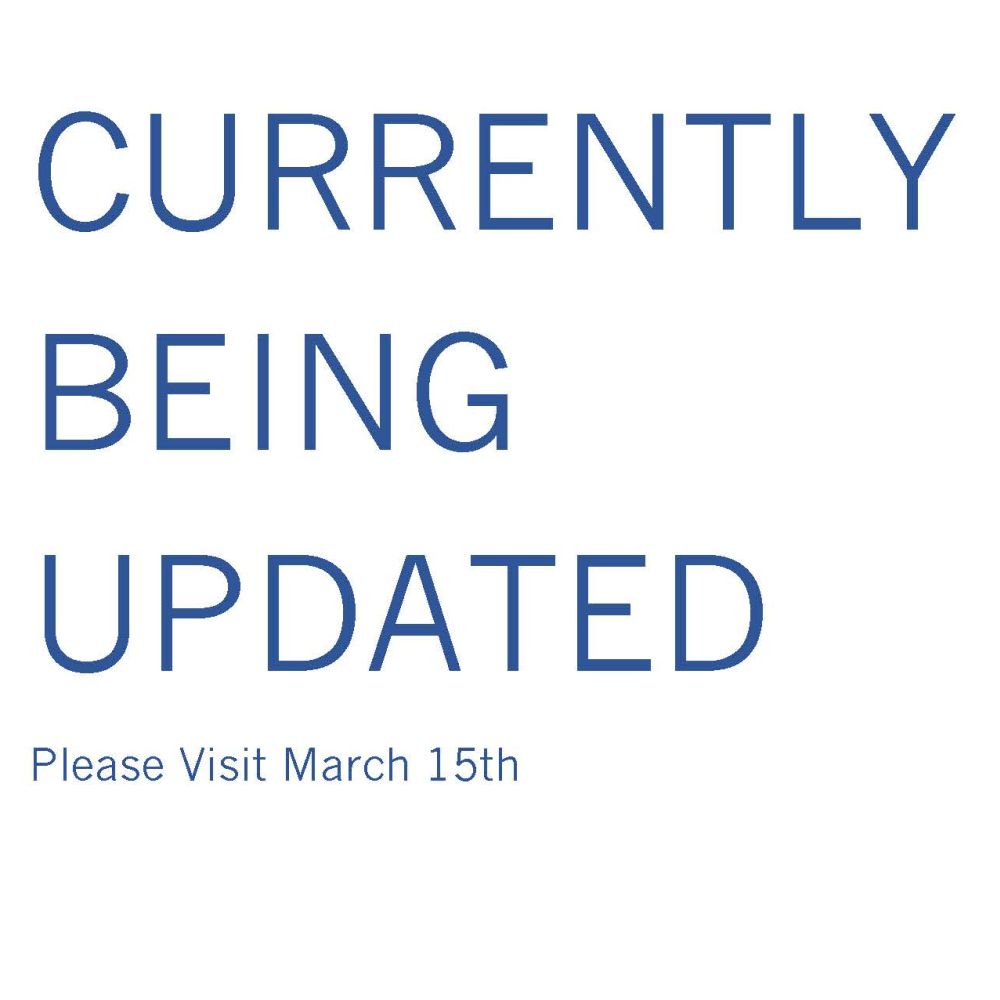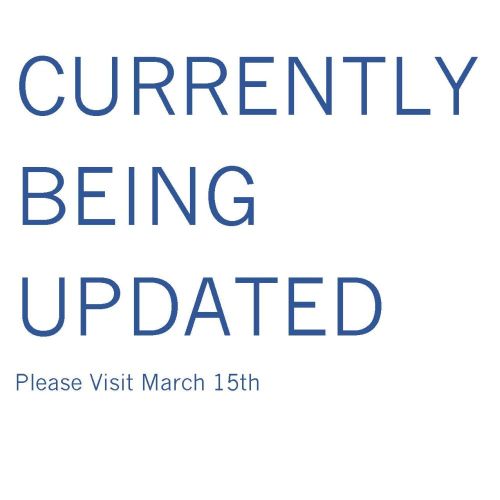 3. Mid Evening Storage
3. MidEvening Storage